Traumatic Narcissism: The Relational Trauma of Subjugation
Saturday, June 15, 2019, 10:00 am – 3:00 pm
Presented by:
Daniel Shaw, LCSW
Traumatic Narcissism: The Relational Trauma of Subjugation
The National Institute for the Psychotherapies
250 West 57th Street, Suite 501
New York, NY 10107
In this workshop Daniel Shaw explores his conceptualization of the relational trauma of subjugation, as it is enacted in the relational system of the traumatizing narcissist. Expanding the psychoanalytic concept of pathological narcissism, Shaw identifies the traumatizing narcissist as one who has adopted, as a manic defense against severe developmental trauma, a delusion of omnipotence, which serves to rigidly dissociate shame associated with dependence. The power of the delusion lends the traumatizing narcissist her charisma, which she then employs as the means by which she is able to engender dependency and submission in others. Defending her narcissistic hyper-inflation by subjugating and controlling the other, the traumatizing narcissist enacts the inflated dimension of pathological narcissism, manipulating others to enact the deflated dimension.
The workshop will illustrate Shaw's theoretical premises with several case presentations, emphasizing the struggle for the adult child of the traumatizing narcissist to locate authentic subjectivity and restore trust in the validity of their subjective experience.
Learning Objectives
Identify and define the dynamics of the traumatizing narcissist's relational system.

Demonstrate the application of a contemporary relational psychoanalytic approach to the treatment of the symptoms typical of the patient who has been subjugated by a traumatizing narcissist.

Define subjugation trauma and its clinical implications.
Daniel Shaw, LCSW, is a psychoanalyst in private practice in New York City and in Nyack, New York; and Faculty and Supervisor at The National Institute for the Psychotherapies in New York. His papers have appeared inPsychoanalytic Inquiry, Contemporary Psychoanalysis, and Psychoanalytic Dialogues. His book, Traumatic Narcissism: Relational Systems of Subjugation, was published by Routledge for the Relational Perspectives Series.
Continuing Education
This event is approved for 4.0 CE contact hours for psychologists, social workers, and licensed psychoanalysts:
The National Institute for the Psychotherapies is approved by the American Psychological Association to offer continuing education credits for psychologists. The National Institute for the Psychotherapies maintains responsibility for this program and its content.
The National Institute for the Psychotherapies is recognized by the New York State Education Department's State Board for Social Work as an approved provider of continuing education for licensed social workers #SW-0018.
The National Institute for the Psychotherapies is recognized by the New York State Education Department's State Board for Mental Health Practitioners as an approved provider of continuing education for licensed psychoanalysts #Psyan-0004.
Personalized CE certificates will be distributed at the end of this event. Due to New York State requirements, persons arriving more than 15 minutes late or leaving more than 15 minutes early will not receive a CE certificate.
Fees
Early Registration
$100 general public
$85 NIPPA members
$65 candidates & students
General Registration
$125 general public
$110 NIPPA members
$90 candidates & students
Refunds, & Cancellation Policy
Cancellation requests made more than a week prior to the event will be given a full refund of registration fees. Refunds will not be granted for cancellation requests made within a week of the event or for no-shows on the day of the event.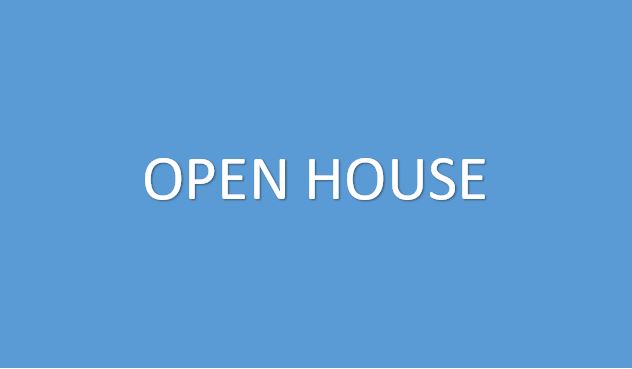 Tuesday, June 18th; 7:00-8:30 PM
National Institute for the Psychotherapies
250 West 57th Street, Suite 501
Conference Room
New York, NY 10107
Expand possibilities for your clinical work
Develop the confidence, skills, and knowledge for establishing your own private practice
National Institute for the Psychotherapies is accepting applications through July 15 for the Training Program in Adult Psychoanalysis and Comprehensive Psychotherapy and the License Qualifying Program.
To find out more, come join current students and recent graduates for a conversation about psychoanalytic training, on Tuesday, June 18, 7:00-8:30 pm. Learn what it's like to be a candidate at NIP: what analytic supervision is like, how our treatment center works, who our instructors are, how candidates manage the costs of training, and much, much more.
Bring your questions, engage with our warm, inclusive community, and discover our unique approach to contemporary psychoanalytic training during this informal evening.
Food and beverages will be served.
NIP's Adult Training Program in Psychoanalysis and Comprehensive Psychotherapy takes a comparative approach to psychoanalysis. While grounded in classical theory, our model focuses on contemporary approaches to object relations, self psychology, relational, intersubjective and interpersonal psychoanalysis. Candidates graduate with a strong understanding of a range of theories and the capacity to use different approaches in practice.
Distinguished faculty who are leading authors and educators on the cutting edge of contemporary psychoanalytic thinking

Expert credentialed individual and group supervision

Clinical hours count toward licensure; Classes count toward NYS CEU credits

Thriving treatment center providing a wide range of patients for clinical work

Remuneration for clinical work

Strengthen, deepen, and expand your skills and understanding

Committed to the importance of diversity and inclusion

Transfer patients to your own practice upon graduation

Join a warm, vibrant community that enhances the educational experience and provides opportunities for professional connections and lifelong learning

Call for questions: 212.582.1566