Learning to Hear: Psychoanalysis, History, and Radical Ethics
Saturday, February 2, 2019, 10:00 am – 3:00 pm
Presented by:
Donna Orange, PhD, PsyD
Learning to Hear: Psychoanalysis, History, and Radical Ethics
The National Institute for the Psychotherapies
250 West 57th Street, Suite 501
New York, NY 10107
In this workshop, Orange describes how when suddenly single-sided deaf at the age of 66, hearing became very important to her. Attentive listening informed by Freud, Loewald, Kohut, relationalists and intersubjectivists had allowed much to go missing. Newly attentive to voices silenced by trauma, culture, discrimination and persecution, she explores in this workshop how psychoanalysts might begin to hear missing voices and become more attentive to hearing backwards (Nachträglichkeit).
This workshop will address, without completeness, many questions. How do voices become silenced and what prevents their emergence, particularly in the American context? How does one make white privilege conscious? What responsibility does psychoanalysis hold for the silencing, and for hearing and responding? If the gift of the psychoanalytic tradition to the world is to provide an invitation to such hearing, what attitudes does such a gift require cultivating among us? How does the ethical turn relate to daily clinical work?
Learning Objectives
Describe the unobtrusive relational analyst position and distinguish this from classical analytic neutrality and abstinence.

Recognize the flow of enactment in their practice and be unobtrusive to this process

Discern patients and states that require a companioning register of engagement as opposed to leaning on interpretive and reflective modes of treatment.
Educated in philosophy, clinical psychology and psychoanalysis, Donna Orange, PhD, PsyD teaches at NYU Postdoc, IPSS and in private study groups. Recent books are Thinking for Clinicians: Philosophical Resources for Contemporary Psychoanalysis and the Humanistic Psychotherapies (2010), and The Suffering Stranger: Hermeneutics for Everyday Clinical Practice (2011), Nourishing the Inner Life of Clinicians and Humanitarians: The Ethical Turn in Psychoanalysis (2016), and Climate Justice, Psychoanalysis, and Radical Ethics (2017).
Continuing Education
This event is approved for 4.0 CE contact hours for psychologists, social workers, and licensed psychoanalysts:
The National Institute for the Psychotherapies is approved by the American Psychological Association to offer continuing education credits for psychologists. The National Institute for the Psychotherapies maintains responsibility for this program and its content.
The National Institute for the Psychotherapies is recognized by the New York State Education Department's State Board for Social Work as an approved provider of continuing education for licensed social workers #SW-0018.
The National Institute for the Psychotherapies is recognized by the New York State Education Department's State Board for Mental Health Practitioners as an approved provider of continuing education for licensed psychoanalysts #Psyan-0004.
Personalized CE certificates will be distributed at the end of this event. Due to New York State requirements, persons arriving more than 15 minutes late or leaving more than 15 minutes early will not receive a CE certificate.
Fees
Early Registration
$100 general public
$85 NIPPA members
$65 candidates & students
General Registration
$125 general public
$110 NIPPA members
$90 candidates & students
Refunds, & Cancellation Policy
Cancellation requests made more than a week prior to the event will be given a full refund of registration fees. Refunds will not be granted for cancellation requests made within a week of the event or for no-shows on the day of the event.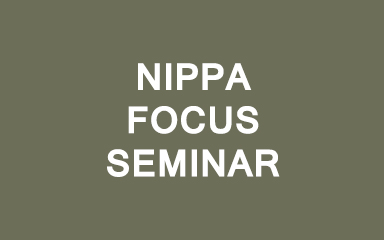 The Healing Power of Agency and Money
Sunday, February 10, 2019
11:00 am – 1:30 pm
Presented by:
Kachina Myers, LCSW, ACSW &
Patricia Tidwell, PhD, LCSW
The Healing Power of Agency
The National Institute for the Psychotherapies
250 West 57th Street, Suite 501
New York, NY 10107
Learning to ask for and receive the fee teaches our clients the same skills. The way that we set and receive fees communicates our beliefs and feelings about our self-worth, agency, and abundance. Asking for more in the context of a caring relationship can expand the possibility for abundance for both therapist and client. We teach self-love everyday in our practices, in this workshop we will explore how that translates to issues of agency and money. Some key questions we'll be asking include: How do I know I am behaving from a place of scarcity versus a place of true abundance? How do I value myself? How are money, agency, and self-worth related?
Kachina Myers LCSW, ACSW, past faculty and supervisor at the Institute for Contemporary Psychotherapy (ICP), she is also a co-founder of ALGAP. Her now classic paper, Show Me the Money: (The 'Problem' of) The Therapist's Desire, Subjectivity, and Relationship to the Fee, appeared in Contemporary Psychoanalysis. She has been quoted in the O, the Oprah Magazine, Redbook and DailyWorth.com, about the relationship between emotions and money. Kachina maintains a psychoanalytic psychotherapy, supervision, and couple's practice.
Patricia Tidwell, PhD, LCSW is currently faculty at ICP and faculty and supervisor at IEA. Her doctoral dissertation was a psychoanalytic exploration of the relationship between women's sense of self and agency and their conflicts around ambition. She has presented nationally and internationally on women's sense of agency around money, fertility and motherhood as well as their professional lives. She practices integrative psychotherapy and EMDR in New York.
Continuing Education
NIPPA Focus Seminars do not offer CE hours.
The event is free, but pre-registration is required.