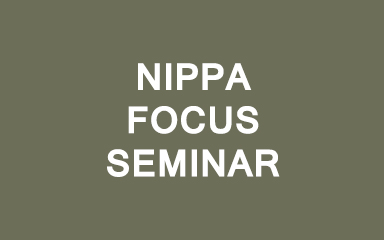 Sunday, March 29, 2020, 11:00 am – 1:30 pm
Presented by:
Luc Olivier Charlap PhD
The Locker Room: A Trans-Psychoanalyst Questioning Harris's Gender As Soft Assembly In Men's Locker Rooms
The National Institute for the Psychotherapies
71 West 23rd Street, Suite 1400
New York, NY 10010
Register Here
This paper will attempt to address the experience of transitioning later in life and the impact of female socialization in everyday life on this male identified transgender psychoanalyst. Despite valid efforts to maintain a sense of gender fluidity, society's unrelenting call for a binary expression of gender has never been so stark- Society's lack of "gender mentalization" and its insistence on defensively and unconsciously concretizing it, as it threatens basic organizing principles, reintroduce a sense of shame, shame which I meant to escape in the first place-I am now hiding in fear of misrecognition, in a new way- Yes, gender as an internal experience is a soft assembly, but in everyday encounters it is mostly rigidified and concrete - Passing as male and required to use the male locker rooms, I shift back and forth between multiple gendered/ungendered self-states, in such a hyper-gendered environment,. Using Harris, Orange and Bromberg I will discuss this forced return and unrequited adoption of the binary and its psychic implications in terms of gender, mentalization, shame and trauma- in the seemingly benign exposures to everyday encounters that lie within the walls of the bare exclusivity of male only spaces.
Dr. Luc Olivier Charlap PhD is a psychoanalyst in private practice in New York City. As a faculty member of various psychoanalytic institute he has taught classes on Trauma and its Treatment; Gender and Sexuality; Object Relations; Klein; and Envy, Narcissism and Borderline States. He is also a faculty member at NYU Silver School of Social Work. At present, as a faculty member and training analyst at the Contemporary Institute of Psychotherapy, he teaches Theories of Human Development in the Two-Year psychotherapy program and Narcissism and Borderline States in the Four-Year psychoanalytic program. He also supervises psychotherapy and psychoanalytic candidates.
Continuing Education
NIPPA Focus Seminars do not offer CE hours.